From battling harsh UV rays, battering rain and cold-warm weather temperature extremes, a quality wood deck can turn faded or dull. Fortunately, there's a solution – a high-quality, water-based deck stain can revive a deck's appearance while protecting against the elements. Learn how to choose the best deck sealer for your project.
What's the difference between Stains Vs. Sealers
Both stains and sealers are very similar – they're both usually comparable and contain the same ingredients. However, while sealers are normally transparent, stain seals help with imparting color into the wood. Both will repel water, and the highest-quality sealers always include UV blockers and fungal preventatives.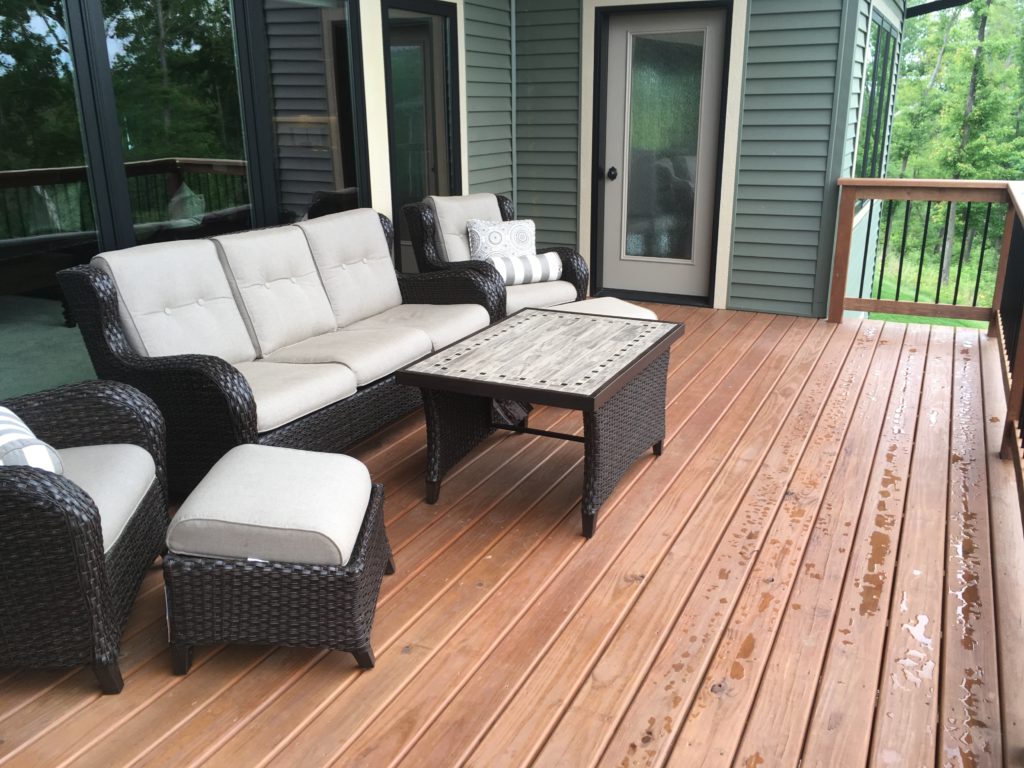 How about water-based stains Vs. Oil-Based Stains?
Unlike paint, deck stains do not remain on the surface. A high-quality wood stain is designed to penetrate wood while protecting your deck from the elements. A common choice is deciding whether to use a traditional oil-based deck stain or a newer, water-based stain to protect your deck.
Oil-Based Deck Stains
Oil-based deck stain naturally repels water, can take up to 2 days to dry after application, and usually requires a strong solvent like paint thinner for cleaning brushes and sprayers after use. Important to mention, oil-based stains are flammable when wet, so you should never smoke or apply near a source of fire such as a grill. Once dried, oil-based stain no longer poses any fire hazards.
Water-Based Deck Stains
The new kid on the block, water-based stains have become an extremely popular sealer option for wood decks. For one, it dries quickly – with a water-based stain you only wait two or three hours maximum, vs. the 48 hours an oil-based stain takes to dry. It also cleans up easily with soap and water and doesn't require harsh chemicals to clean brushes, rollers or sprayers. Water-based sealers feature low VOC levels (volatile organic chemicals), so it's also a more environmentally friendly option with fewer fumes than an oil-based stain. Typically, water-based sealers will cost more than an oil-based stain, but the benefits for selecting a water-based stain or sealer normally outweigh oil-based stains on many levels.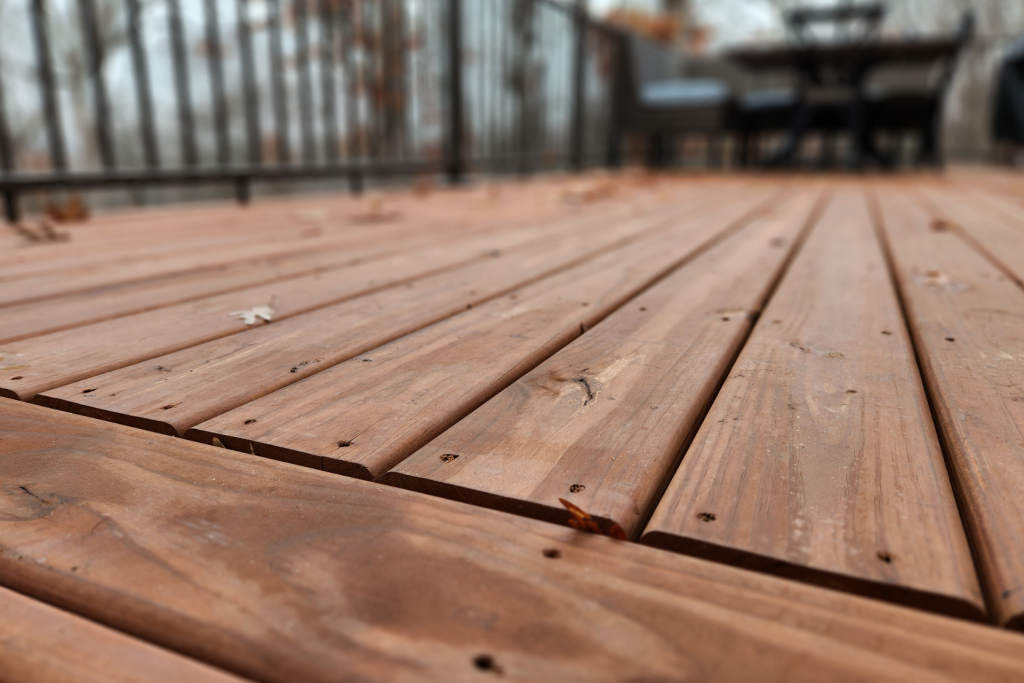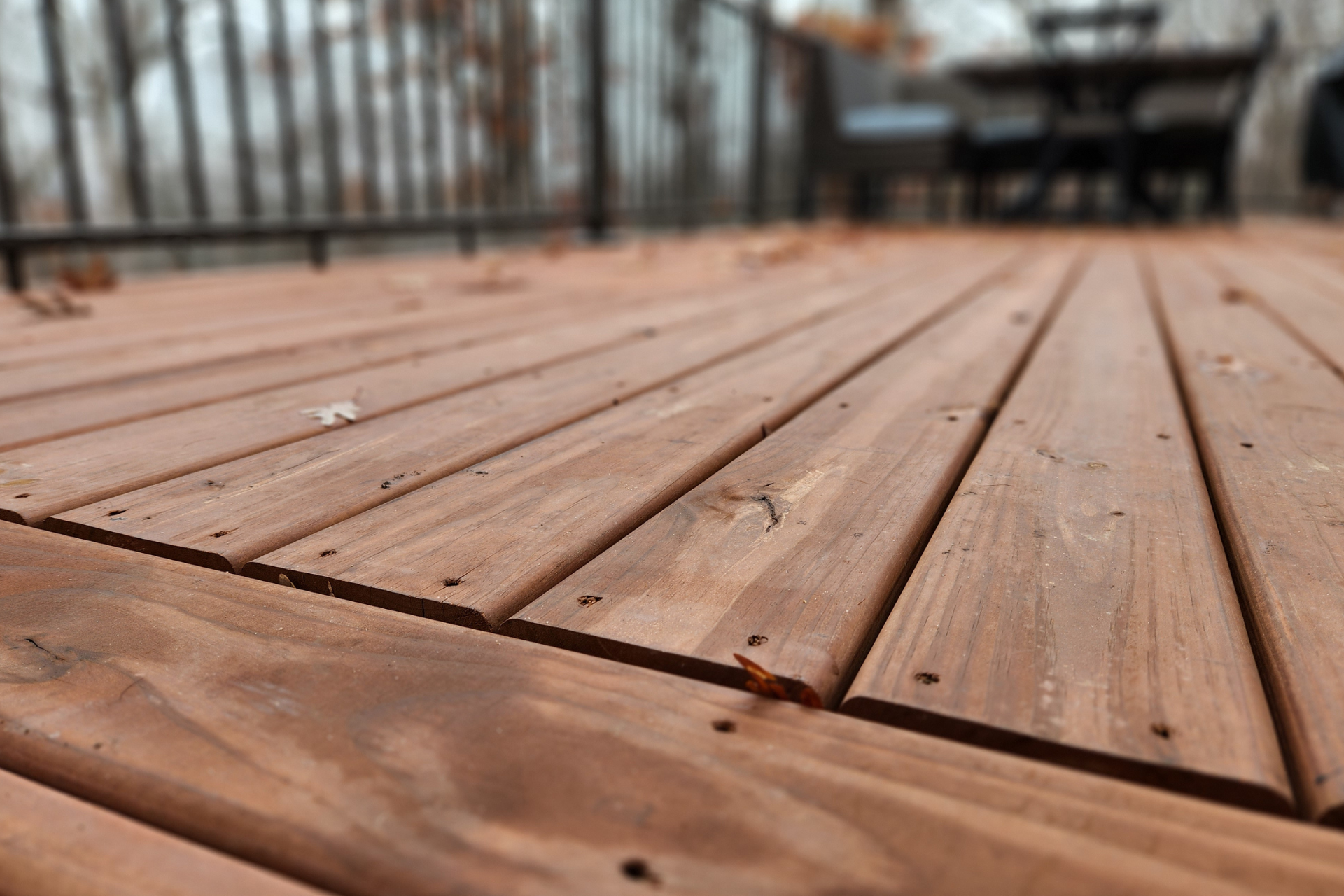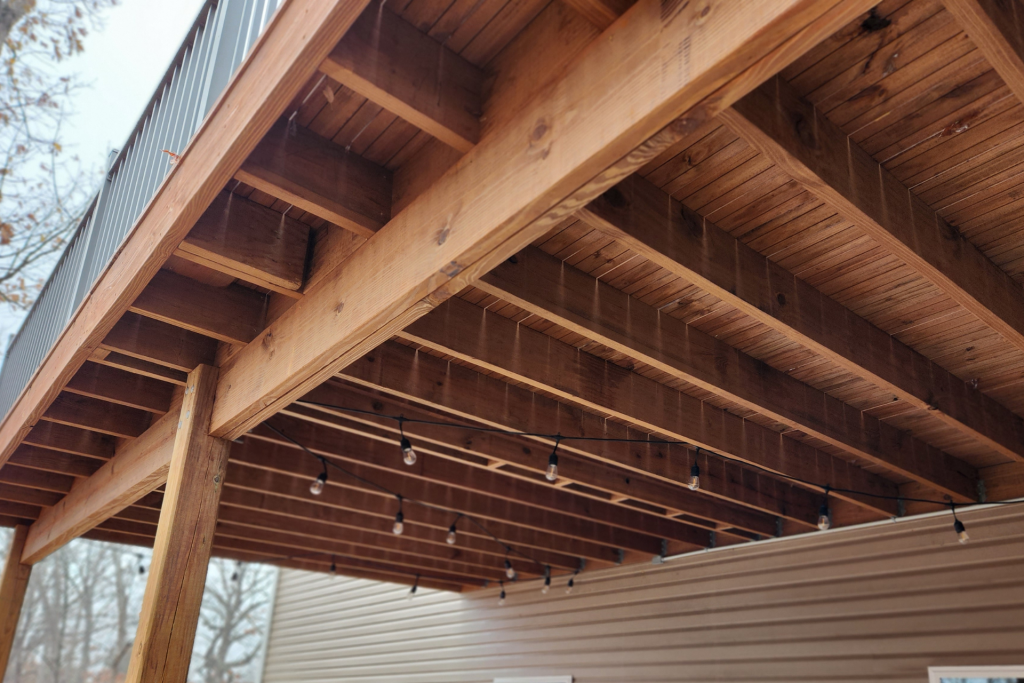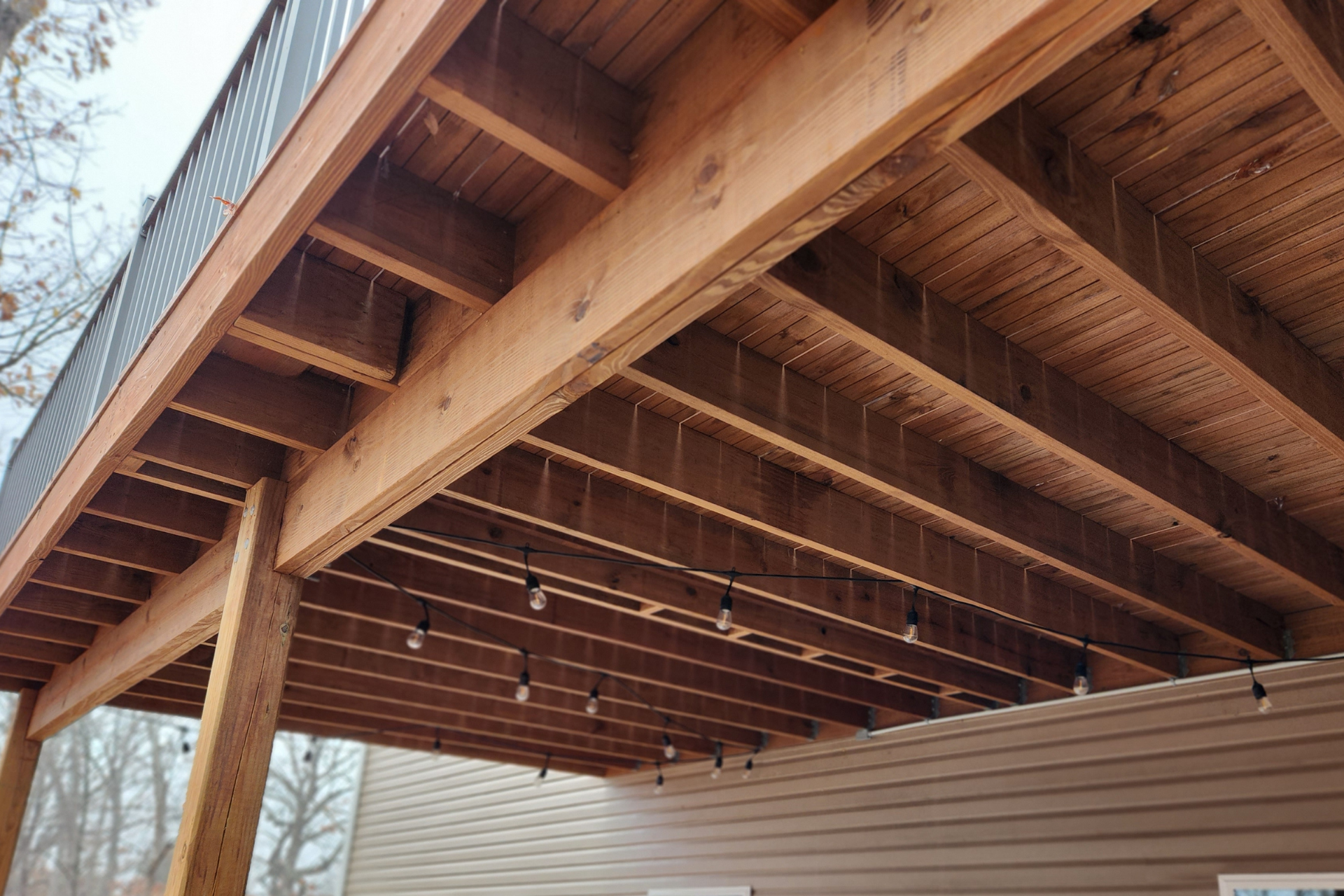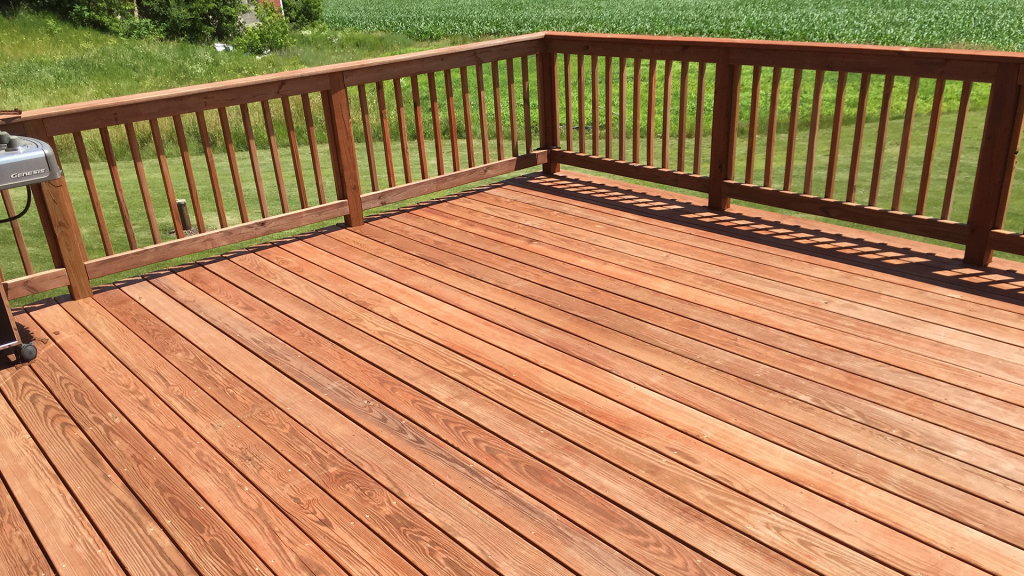 Opacity & Pigments
The reality is, people love the look of a rich, brown deck. For this reason, selecting a deck stain opacity (pigment level) is extremely important, especially if you're staining or sealing over an existing, colored deck. Opacity also helps to determine how well the product can protect your deck and how soon it may take to reapply. Another thing to consider with pigment is that you'll see less of that beautiful wood grain once it's applied.
Deck Stains are available in typically four opacities:
Toner – Toner is the closest to a clear sealer. It will contain just a hint of color that only leaves a partial hue to the wood. This is a very popular option, as it won't change the overall look of your deck, but still adds many protective qualities that homeowners enjoy. When using toner, you'll normally have to reapply yearly for the best protection.
Semi Transparent – Of all opacity levels, semi-transparent deck sealers are the best selling. A high-quality semi-transparent deck sealer will add color to your deck, but will still allow the wood grain to show through. It's the best of both worlds – keep the beautiful look of wood, while adding color and protection. A re-coat of semi-transparent sealer will also sustain longer, normally giving a homeowner three to four years before having to reapply.
Semi-Opaque – Also known as "semi-solid", a semi-opaque stain contains enough pigment to add a rich color, but also obscuring most of the wood grain. Similar to a semi-transparent stain or deck sealer, you'll have to re-coat every few years.
Opaque – Also called "solid", an opaque stain will have the most pigment and protect the wood the longest. You'll only need to re-coat usually every four to five years, but it is usually extremely dense – opaque stains will hide wood grain completely, but it's still a popular option for color and protection when sealing your deck.
Water, UV & Fungi Protection
High-quality deck stains and deck sealers (both water-based and oil-base) will offer water protection. They'll repel water and prevent rain from saturating your wood deck in order to minimize wood's natural tendency to swell, warp and rot. However, the best stains will also offer protection against Harmful UV rays to reduce surface problems like cracks, checking and splintering. And finally, there will usually be a fungi preventative which helps against mold and mildew, which can lead to wood rot. Adding these ingredients will typically increase the cost of a gallon of stain, but it's an important sacrifice that most homeowners are willing to pay in order to increase the longevity of their decks.
About Northern KDAT Deck Sealer
Northern KDAT Deck Sealer is a durable, lasting wood finish that protects against the damaging effects of water, fungi and UV radiation on all types of wood surfaces including cedar, redwood, pressure-treated wood and composite lumber.
VOC-compliant, this more environmentally-friendly, water-based sealer features a beautiful matte finish and is fortified with transparent oxide-based nanoparticles. With over 30 TRILLION nanoparticles per square inch, Northern KDAT Deck Sealer provides unmatched all-weather protection for your deck.
Northern KDAT Deck Sealer Benefits:
Recommended for Northern KDAT Decking
Protects the appearance of Lumber, leaving the gorgeous natural wood grains in wood.
Enhances the performance of pressure treated wood, giving it a longer life cycle as well as resistance against UV rays, fungi and water saturation problems.
100-150 sq. ft. of coverage per gallon (2 coats).