Revere™ KDAT Deck Framing
The World's Finest KDAT deck framing for both wood and composite deck surfaces.
Why Choose Revere™ KDAT Deck Framing Over Regular Wet Pressure Treated Lumber?
1. Drier & Lighter
80% moisture removal makes it drier, lighter & easier to handle on the job site.
2. Ultimate Stability
Minimized shrinks, cups & twists.
3. Fewer Callbacks
Happy customers and fewer trips, visits and callbacks to fix deck frame issues.
The Revere™ Premier Framing Advantage
(KDAT) Kiln Dried After Treatment Lumber
Up to 80% moisture removal leaves you with a drier, lighter piece of wood for the job site.
Minimized Warps, Cups & Twists & Moisture Removal
After drying, Revere Framing is sorted twice with all problem pieces removed before arriving on the job site.
Paint, Stain Or Seal Immediately.
Revere Framing is KDAT (Kiln Dried After Treatment Lumber). Unlike regular wet/pressure treated lumber it can be painted and sealed right away with no wait.
Easier To Handle, Saw & Plane
Revere KDAT is dry, light and much easier to saw and plane than regular pressure treated lumber.
Better Holding Power For Screws & Nails
Unlike wet wood, Revere KDAT has better screw- and nail-holding power for your builds.
For All Composite Deck Surfaces
Revere Framing is the ideal, stable substructure choice for all composite deck surfaces, as well as traditional wood decking.
90-Day Stocking Dealer Program
Try our top-selling KDAT for 90 days, risk free – if it doesn't sell, we'll pay to ship it back!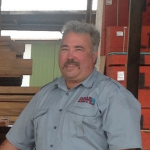 Jere W. Haas
Haas Builders Supply, Inc.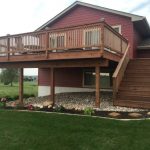 David Albers
Lampert Lumber, Faribault MN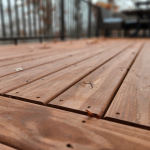 Kevin Anderson
Lyman Lumber – Eau Claire, WI
Find A Dealer
Looking for your nearest KDAT lumber dealer? We have stocking yards throughout the United States.